Olimpia is one of the former company of accessories in Italy
Artisan soul and industrial skills
Founded in 1973 with the union of two manufacturing factories, our calling is knitting production. We soon specialized in the manufacture of accessories for men and women.
In 2010, merging our productive and manufacturing skills, we extended our business with the production of clothing items and hats.
Our artisan soul is what made us stand out during our growth path and that is what leads us through the designs and style of Olimpia.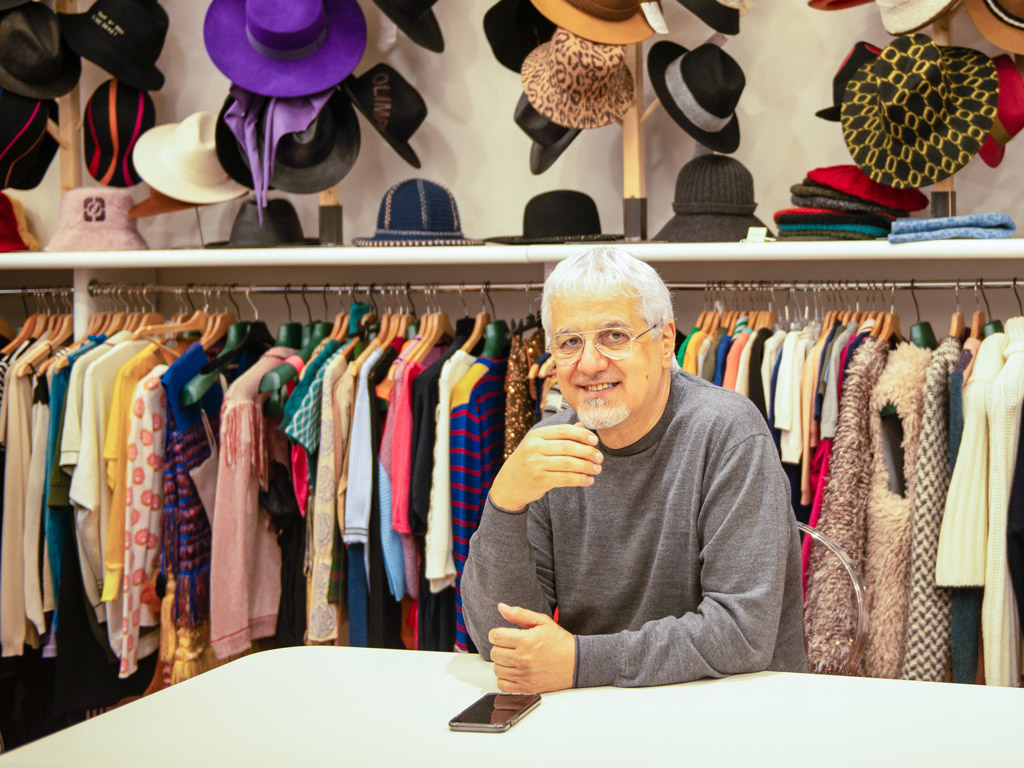 Today our company counts at least 50 employees and two departments: knitting factory and hat manufacturing based in two locations, Mogliano (MC) and Bastia Umbra (PG). We work right in the beating heart of Italy where we combine up-to-date technologies and traditional knowledge to grant that excellence our customers need to stand out.
We spend time and energy on the lookout for high-quality yarns and textiles to be moulded in unmatched products. We collaborate with the most excellent brands on the market in the fields of fashion and luxury thanks to the sartorial attention we put in every detail and to the minutia of our partners. They are that knowledge and manual skill which allows our company to keep high standards.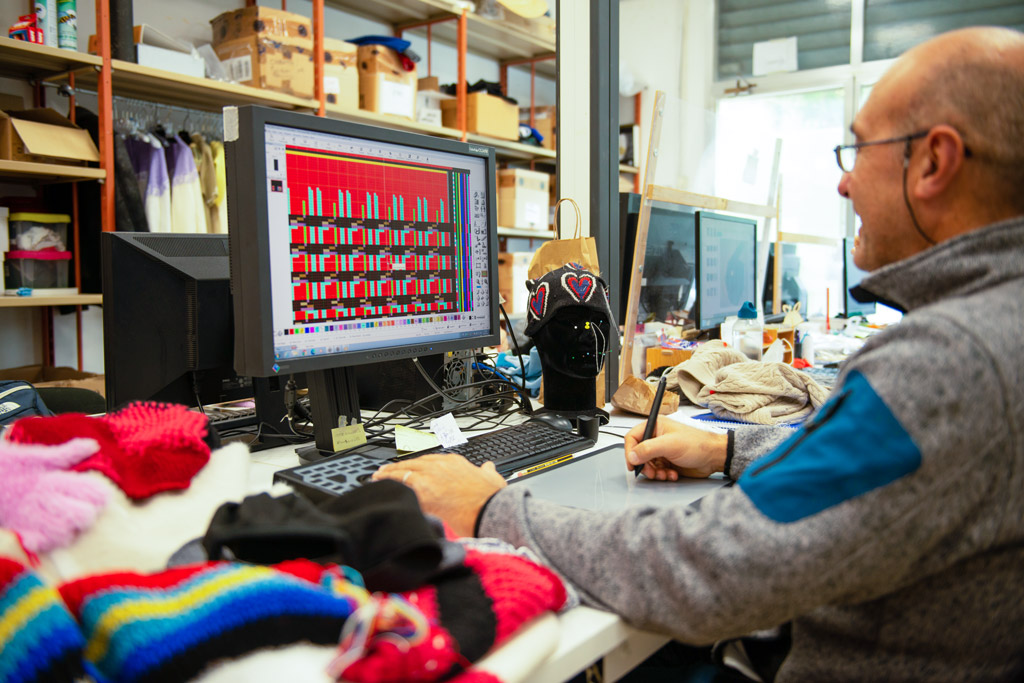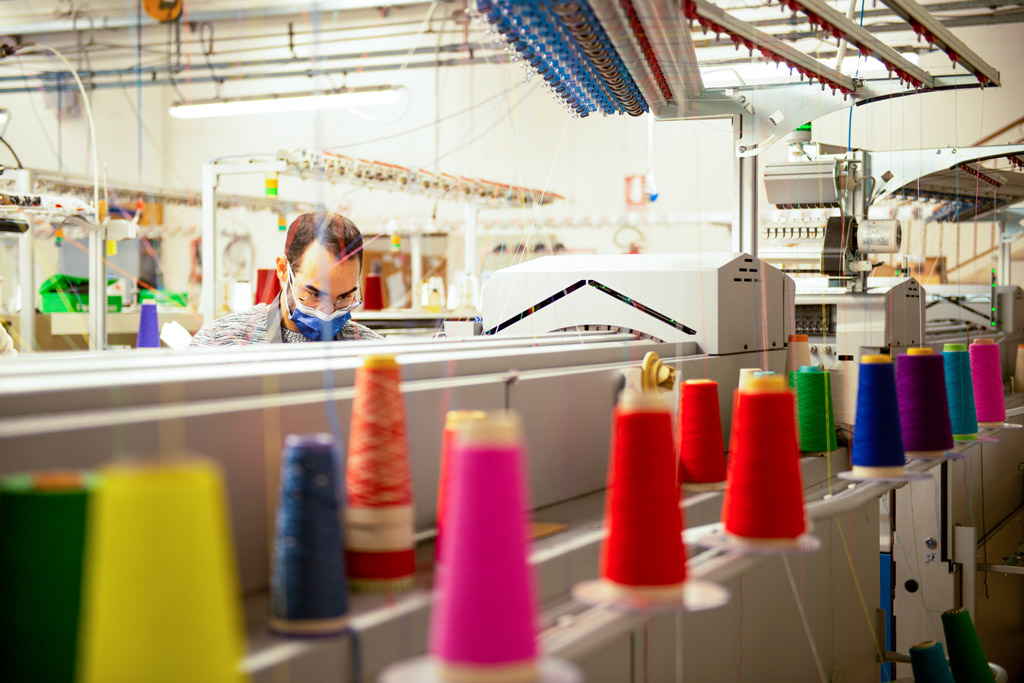 In all these years of activity, working side by side with our internal stylists and technicians, we developed a wide variety of original designs. They are the result of technological research combined with manufacturing creativity and genius.
We create bonds based on honesty and collaboration with our customers, not only we intertwine yarns but also strong and long-lasting partnerships. We offer a great production, technical and stylistic capacity with particular importance given to our artisan soul.
We believe that an accessory can revolutionize a style making it personal and unique, we help people and brands to express themselves and their own style.
Our company is born from the union of two manufacturing factories.
Our customers can access an archive of patterns and designs from which they can get inspiration from to create new ones.
What makes us unique are Knitcap and Knitfelt, two designs which mix our knowledge in the field of knitwear and hat manufacturing.
Our production is located over two main departments, Mogliano (MC) and Bastia Umbra (PG)