First choice knitwear and hats made in Italy
50 years experience in knitwear's accessories and hats' production.
Our company is born from the union of two manufacturing factories.
Our customers can access an archive of patterns and designs from which they can get inspiration from to create new ones.
What makes us unique are Knitcap and Knitfelt, two patents which mix our knowledge in the field of knitwear and hat manufacturing.
Our production is located over two main departments, Mogliano (MC) and Bastia Umbra (PG)
Industrial Skills, Artisan Soul
Creativity and meticulousness of master manufacturers are enhanced by the precision and the power of industrial machinery.
Olimpia boasts of 50 years experience in the production of accessories for men and women.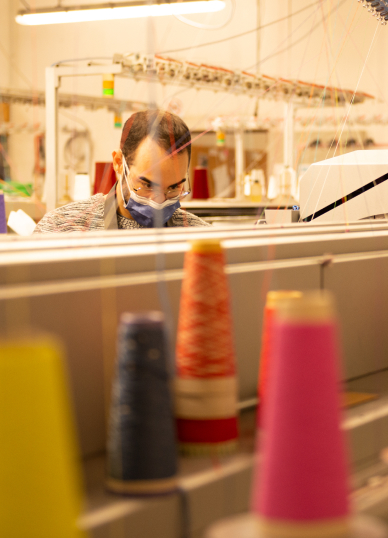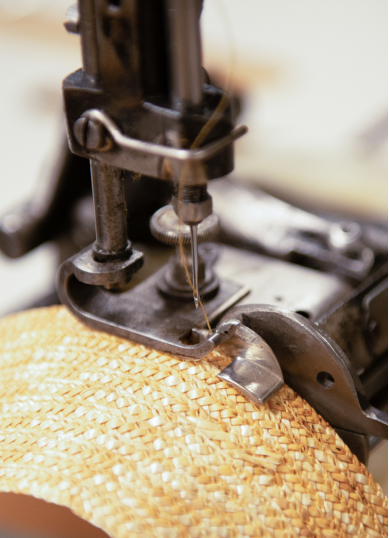 Just a preview of our worn patterns. Find out the variety of our designs.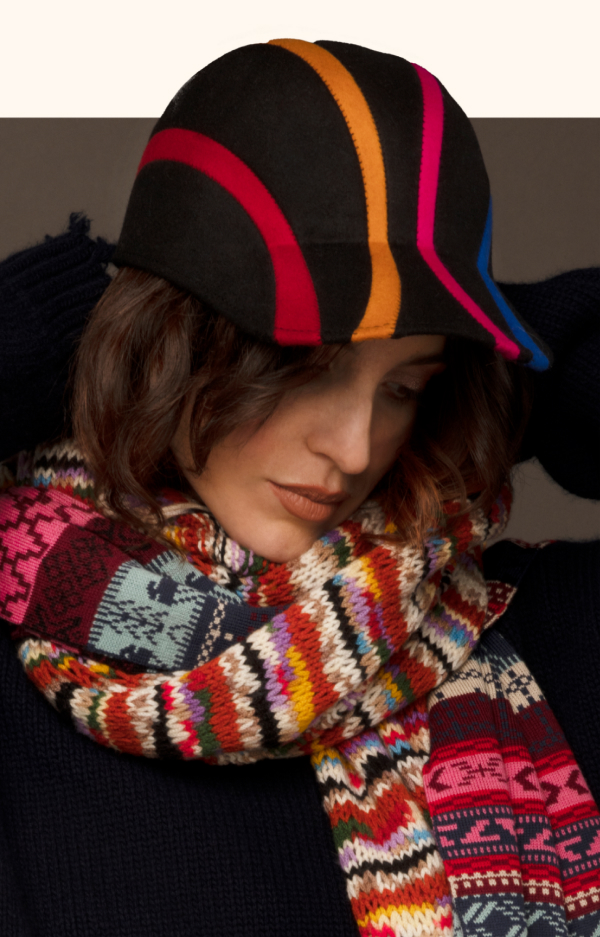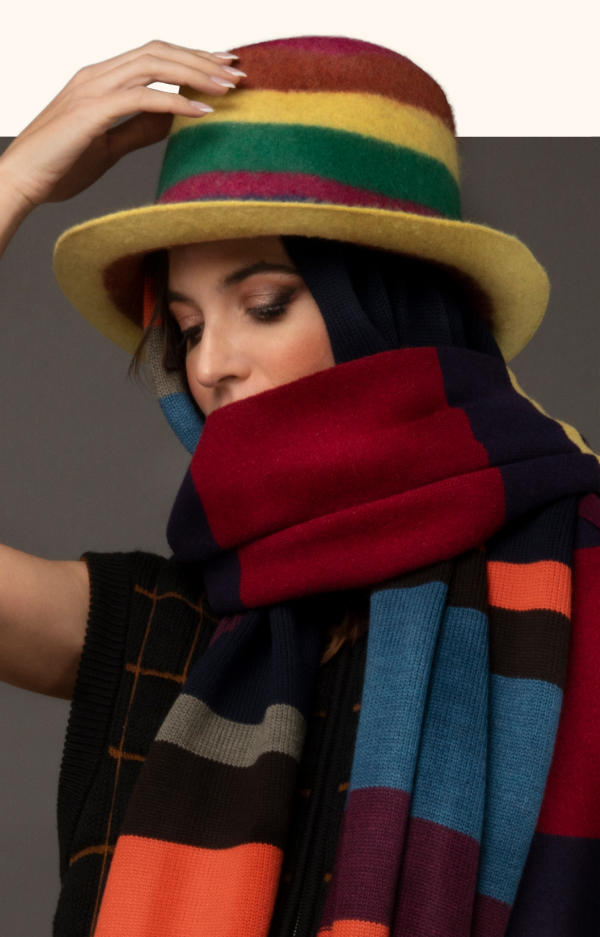 A partnership between knitwear and hat manufacturing
Tailoring knowledge and skills combine with the art of hat manufacturing to give birth to an excellent product which gives importance to designers' creativity. Where particular importance is given to the designer's creativity.